Ligures award 2016

* * * * * * * * * * * * * *
ArtTour International Exhibition was held in May 2016
in Chateau St. Martin de la Garrigue, France
I was one of the 60 Top Masters selected to participate in that exhibition,
by one of my anti-war paintings!
"ArtTour International Magazine, presented the ATIM Masters Awards to selected artists
to honor their achievements, celebrate the excellence of their work, and recognize their
contributions to the arts. Nothing could make these marvels of modern art stand out more than
the beautiful atmosphere of the magestic gardens of the Chateau St. Martin de la Garrigue."
* * * * * * * * * * * * * *
Hyvät ystävät - Dear Friends
BEHIND THE RAINBOW -teokseni osallistuu YHDISTYNEIDEN KANSAKUNTIEN PÄÄMAJASSA
New Yorkissa pidettävään taidenäyttelyyn EARTH. Siinä on mukana Suomesta ryhmä kuvataiteilijoita. Tervetuloa!

At the UNITED NATIONS HEADQUARTERS in New York my work BEHIND THE RAINBOW will be shown in
the exhibition EARTH, where paintings of Finnish artists are participating. Welcome!
* * * * * * * * * * * * * *
* * * * * * * * * * * * * *
* * * * * * * * * * * * * *
* * * * * * * * * * * * * *
* * * * * * * * * * * * * *
Päivyt Niemeläinen painting "Ready to leave" has been chosen for
the first art event exhibition (UCAI-ROME) with the patronage
by the Jubilee of Mercy Curated by Maria Luciani and organized by START sris
Exhibition from 3 to 13 December 2015
Ceremony 9 December, will be present: Excellency Valerio Nardo and Bruno Vercesi
Earl Daniele Radini Tedeschi Director at the Venice Biennale 2015
* * * * * * * * * * * * * *
* * * * * * * * * * * * * *
* * * * * * * * * * * * * *
Päivyt Niemeläisen teos Ecce Homo Venetsian Biennaalessa
8.7. - 8.8.2015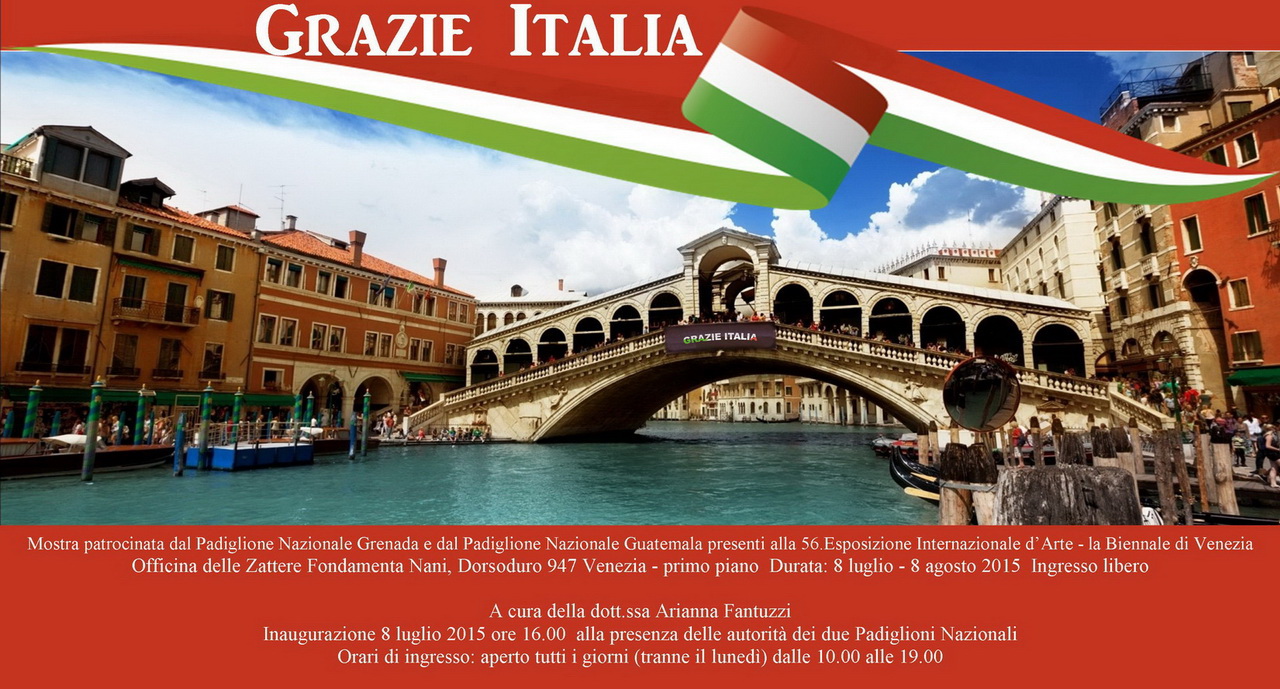 Grazie Italia avajaiset 8.7.2015, Venetsia, Italia
* * * * * * * * * * * * * *
Päivyt Niemeläisen teos Venetsian Biennaaleen
Helsinkiläisen kuvataiteilija Päivyt Niemeläisen sodanvastainen teos
Ecce Homoon, valittu Venetsian Biennaaleen kansainväliseen näyttelyyn
Grazie Italia. Sen kuratoi ja toteuttaa roomalainen taideorganisaatio La Rosa
dei Venti, jonka taiteellinen johtaja professori Daniele Radini Tedesci nimitettiin
alkuvuodesta Venetsian Biennaaleen komissaariksi.
Niemeläisen teoksia on valittu lukuisiin kansainvälisiin näyttelyihin
(klikkaa kuvaa)

* * * * * * * * * * * * * *